Olympian High ASB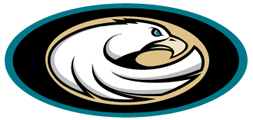 Office Hours: Monday through Friday from 8:15am-4:00pm
Phone: (619) 656-2450; Fax: (619) 656-2455
---
Online Store currently not available
---
Sesha Haynes – Assistant Principal of Student Activities
sesha.haynes@sweetwaterschools.org
Diana Enriques – ASB Financial Technician 
diana.enriques@sweetwaterschools.org
ASB President – Hailey Devera
ASB Vice President – Jakob Frijas
ASB Secretary – Kevin Cortez
The Associated Student Body (ASB) is the school organization that keeps all financial transactions and records for the student body and  is responsible for all extra-curricular activities, athletics and clubs. It is an organization which is operated by students, within the guidelines of the district and with the support of the Assistant Principal of Student Activities. All funds raised by the ASB go back to students to support all student activities and athletics.
ASB Mission
To develop a well-rounded activity program that encourages school Spirit and Pride, promotes and supports academics through student participation and involvement in co-curricular activities, and assures a positive environment for Olympian High School.
ASB Cards—$30.00
The ASB Card helps support the students at Olympian High School; with the money raised from the sales of the ASB card, ASB is able to support our athletic programs, co-curricular activities such as Summer Nights, Breaking Down Barriers, dances, assemblies, Link Crew, academic dinners, student luncheons, awards, certificates, various patches, some transportation and much more. In addition to supporting your school, the ASB Card will allow you to attend all home football games, all home basketball games, and all Staff vs. Students games for free, as well as receive a free Olympian Eagles tshirt and other bonuses throughout the school year. The ASB Card is valid only at OHS home games. CIF games, away games and the homecoming game are not included with the ASB Card.
Class of 2023 Senior Portraits
Your last chance to take your Senior Portrait is the first week of fall break in the MPR.
Cap and Gown Information
Our Graduation Retail partner, SoCal Recognition, has updated their website to streamline the process of purchasing graduation items. Please remember that purchasing your cap/gown and any other graduation products is optional. Please follow the instructions below:
STEP #1:
All Graduates are required to "REGISTER" online with SoCal Recognition, Inc. at www.SoCalRecognition.com
STEP #2:
Seniors and Senior Families will receive an email confirming their registration information and can go back online to https://www.socalrecognition.com/ to complete their order for all Graduation Products including Caps & Gowns.
SPECIAL NOTE: All Graduation Products are manufactured, packaged, and drop-shipped directly to the student's home address except for the Cap & Gown unit.  While the tassel from the Cap & Gown Unit package purchase WILL be sent to your home address, the actual Caps & Gowns will be shipped separately and delivered to Olympian High School prior to the Graduation Commencement Events in the Spring.
DIRECT LINK TO SENIOR GRADUATION PRODUCTS PRESENTATION
https://www.socalrecognition.com/welcome-assembly
Please contact SoCal Recognition, Inc. if you have any questions or concerns regarding those items. Email: Support@SoCalRecognition.com
Letterman Jackets
To order a letterman jacket, please visit SD Grad:
San Diego Graduate Supply
Website: https://sdgrad.com/
Phone: (619) 440-5426
Address: 641 El Cajon Blvd, El Cajon, CA 92020
ALL TRANSACTIONS AT THE ASB ARE VIA CASH ONLY PLEASE!! NO CHECKS ACCEPTED!!!