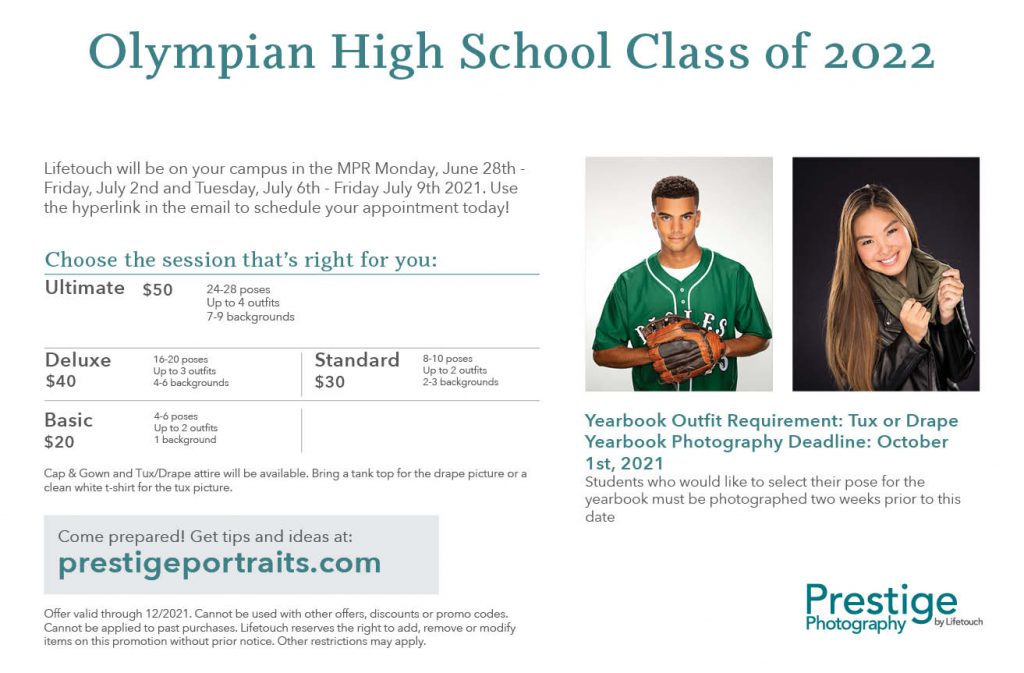 Congratulations Class of 2022
We are excited to be partnering with Olympian High School to celebrate the achievements of this year's upcoming senior class.  As the official photography partner, we have designed personalized photography sessions to capture all your achievements.  
We will be on your school campus in the MPR from June 28th- July 2nd and July 6th- July 9th, 2021.  
Go online to schedule an appointment that best meets your personal schedule.   Schedule your appointment today!
If you have any trouble booking your appointment, please contact their customer service at  mhterritory@lifetouch.com or (951) 284-4029.