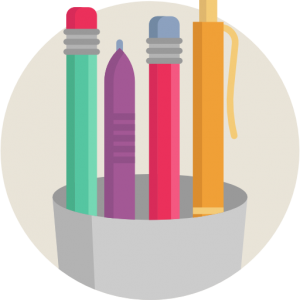 Welcome Back Olympian Families:
The 2023-2024 school year is upon us, and what an exciting year it is going to be! I am honored to be your new principal, and humbled to be a part of an incredible team and school community. Our teachers, support staff, and school counselors are committed to delivering a high-quality education to all students. Our team will work passionately and diligently for your child each day. Our aim is that every student, upon graduation from Olympian High School, has acquired the skills and knowledge necessary to reach THEIR goals and aspirations.
During your child's time at Olympian, our primary focus will be on their academics, but we also strongly encourage them to get involved with our numerous extracurricular activities (as a means to achieve a well-rounded educational experience). Our clubs, organizations, athletic teams, and VAPA programs provide students with a more engaging and meaningful experience. We also offer a wide range of electives for your student to select from. Our goal is to provide a diverse and well-rounded experience for our students, which will help guide their academic path as they prepare for life after high school.
Before joining the Olympian Family, I served in a variety of educational roles. This year will be my 28th year in education, including 17 years as a school site administrator in the Sweetwater Union High School District (including principalships at Chula Vista Middle School and Castle Park High). I am bilingual, with my primary language being Armenian. I am a proud SDSU Aztec (Class of 1994), and did my graduate work at both Fresno Pacific University and Point Loma Nazarene University. My son is a proud graduate of the Sweetwater District, and my husband is a retired educator who spent over 30 years working in our district.
I look forward to working with our students and families during the upcoming school year. I am confident that through the combined energy and strength of our students, families, staff and community, we will make Olympian the most outstanding high school in the Sweetwater District!!!
The First Day of School is this Wednesday July 19th Start Time: 8:30- End Time 1:55 (only this Wednesday).
Yours truly,
Viky Mitrovich
Olympian High School, Principal